Moving homes is usually considered to be pretty stressful, so it is very fortunate that you have us by your side as TW5's leading moving company. A man and van in Heston from our licensed and insured movers is going to guarantee that all your needs are covered without any of the unpleasant complications that are traditionally associated with such a line of work.
The movers and packers that you want by your side
Our man and van services in the area of Heston are:
CMR certified and insured
Carried out with the help of state of the art transit vans of all sizes and shapes
Accompanied by top notch packing, end of lease cleaning and rubbish removal solutions
Competitively priced and available on a flexible schedule
Suitable for domestic and commercial relocations and deliveries alike
A balanced and reliable moving service in TW5 that will not strain your budget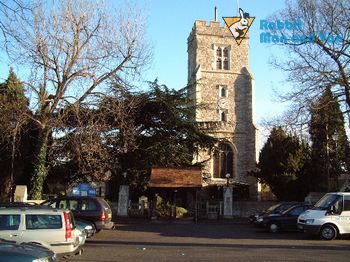 A man and van in Heston from us is voted to be among the ultimate moving solutions that are currently available in the area. We provide you with comfort and peace of mind, no matter how big or how small the project that we are talking about is. We will carefully plan, prepare for and carry out the task that you have hired us for, and we will not let you down even one bit. The best part is that the only thing that you will have to do is pick up the phone and make a reservation with our polite and very helpful around the clock customer support  – either over the phone or via our easy to use online contact form.
Cheap storage for your goods near Heston
Storage solutions in Heston are also on the table when you have us by your side. Our facilities are clean and well maintained, and they are available for long-term and short term storage alike. Just make the call and we will arrange the details.
Student relocations are easy with the right movers by your side
Hire a man and van in TW5 Heston from us for your student removal and we are going to make sure that the job is completed on time and the way you want it to. We know that money is always an issue with students, but you will not have to worry. A Heston area man and van from Rabbit Man and Van will not set you back much. We offer competitive prices and attractive mid-week discounts – check them out and see what we are talking about.
We are to be found in the area of Heston in west London. Part of the London Borough of Hounslow, Heston is some 10 miles away from Charing Cross, and adjoins the Great West Road. The Heston Aerodrome was a major feature of the area until its closure. There are as many as five primary schools in the area: Berkeley, The Rosary Catholic School, Westbrook Primary, Springwell Junior School, Heston Primary School.
Heston benefits greatly from being located right on the Great West Road. At the present moment the population of the district is estimated to be 37 045, which includes all distinct areas here – Heston Central, Heston East and Heston West respectively. Notable local residents include Richie Blackmore, guitarist of Deep Purple, who spent his childhood in Heston, and Jimmy Page from Led Zeppelin, who was born here.