There are many instances where a full flared removal service is not required, but a more compact and efficient service option, our small removals in London are ideal for that. The small removals service is a flexible and convenient solution to a wide range of small scale relocation needs. The service does not engage any unnecessary resources so its pricing is fair and adequate, corresponding to the actual scale of the requirements.
Our small removals in London are really convenient and suitable for various purposes and occasions.
We deal effectively and affordably with various small property removals. Regardless of how small or basic the moving requirements, our customers receive the same attentive, punctual and efficient service. We handle professionally all aspects of the removal from start to end, no cutting corners. By all means use our small removals in London for things like:
Removing the contents of one or two rooms – we will quickly pack, load and relocate all items designated for moving without risk of damage or delays.
Removal of one bedroom properties – one bedroom properties are becoming more common so there are more people requiring this type of service, rest assured we can do it right.
Relocation of studio flats – we also specialise in quick and efficient studio flat removals, we provide the practical and affordable solution to your requirements.
Student relocations – we can quickly and inexpensively relocated student dorm rooms without disruption or any delays.
Punctual mover teams, reliable service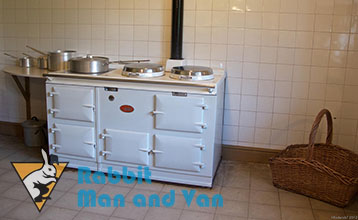 As mentioned, our small removals in London are an excellent solution to various small scale removal needs. In order to provide our customers with the best possible service, and much needed peace of mind, we ensure safe handling and quick delivery of items through engaging the right people for the job. We employ skilled and experienced removal technicians and professional removal drivers who will have everything wrapped up and ready to go without any delays or unnecessary hassles.
Our removal teams will deal accordingly with all aspects of the removal, including packing and securing of items prior to transportation. If necessary, additional options like cleaning or storage can also be included as part of the removal without excess costs.
Affordable service – genuine value for money
Small scale removal solutions are supposed to have corresponding prices, which reflect the specs of the job, and meet individual budget requirements. Our small removals in London make no exception – we aim to deliver optimal cost efficiency and genuine value for money in all instances.
We supply individually prepared quotes able to meet individual budget needs of our customers.
We offer flexible service pricing without any hidden fees, or unmentioned additional charges.
Small removal jobs are available for booking during all days of the week, including public holidays. Transportation of items takes place in clean, neat and well maintained removal vehicles of the appropriate size. If additional options like storage or cleaning are needed as part of the service, please inform us in advance. For more information on pricing, bookings and the service itself, feel free to speak to our customer consultants.
Small residential properties are becoming more and more prevalent in a crowded city like London. Unfortunately the demand for living space is always growing, but the supply is not always able to meet it. High property prices are tipping the scales in favour or smaller homes, flats and studios. Many former office buildings are being converted for residential use in different areas of the city. High rise apartment buildings or residential towers are popping up in different suburbs now, trying to meet the growing demand for adequately priced and sized living.