Need to move your home? Well you are definitely not the only one in Holloway. Home relocations are a busy and thriving industry here, with hundreds of new man and van companies such as ours opening their doors to customers every year. Make no mistake however as no two firms in this industry are alike, and when it comes to your personal property, the most sound decision is always to rely on the aid of the best around, which in this case is us. This way you save yourself a lot of trouble and possibly a lot of money.
What makes us better than the rest?
We do not like to say negative things about our competition, because we appreciate it. After all in the end it is how our clients can choose the best firm for their moving needs in N7. There are some problems that give the industry a bad reputation however, and more often than not, they are caused by such "youngsters" in the field. They range from delays to damages and actual theft. To ensure that you don't run into any of them, feel free to hire us. We guarantee that we have the best:
Team
Tools
Vans
Around
What does it take to make consistently good relocations?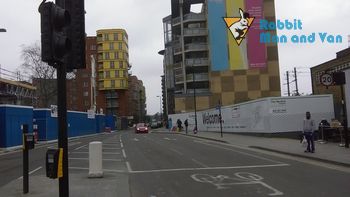 Unsurprisingly the most important thing a removal company can have (which is no different from any other company really) is an excellent crew. Our workers are the cream of the crop of the industry, as all of them have plenty of previous experience as well as proper training for the job.
While it is rarely appreciated as such, the packing that is used in every removal job in Holloway is key to its success. We only use the best biodegradable materials out there.
We understand that both speed and punctuality are important for our clients. This is the reason why we use only state of the art vans in N7.
How to hire us?
Well it is pretty easy. It doesn't take much more than picking up the phone and dialing our number. Alternatively you can also book us online. We offer full insurance with every single one of our jobs. Our man and van service is available every day, all day at very affordable prices. This is guaranteed by the way that we calculate our rates. It is advisable to demand a price quote in advance, since all of our prices are custom.
Islington is a borough in Greater London, located just north of Charing Cross. It is one of the most central boroughs in the city and houses the district of Holloway. It contains a great deal of luxury property as well as the famed Arsenal stadium. The North campus of the London Metropolitan University is also located there.