When you think about moving, probably the last thing on your mind is the entire preparation process that goes into even the simplest of such jobs. In reality relocating a household is an incredibly demanding and overbearing job of which very few people know how to do properly. Instead of starting the learning process for something you are probably not going to do more than a couple of times in your life or buying the needed equipment you can leave it all to our dependable and secure man with van service right here in Hornchurch. We have always managed to fulfill our clients' desires.
We blow away the competition every single time
Relocations are in high demand, and this means that this is a sector that has rooms for newcomers. Sadly for them however the nature of the work i.e. handling personal, intimate property, means that people are much more likely to go with a reputable and venerable MNV firm such as ours. We have completed thousands of relocations in RM11 and RM12 and we are the local industry leaders, far surpassing everybody else in terms of a worker base, tools and vehicles. We are synonymous with quality removals in Hornchurch.
What makes us so great?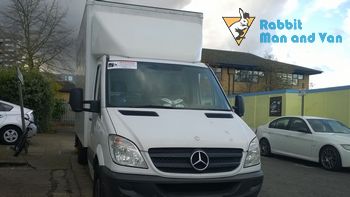 Well, for the most part is our workers. Our dedicated and handy employees are among the best in the entire industry. We always aim to hire people with experience and motivation and our new recruits undergo a lot of screening and a whole bunch of different trainings before they are even allowed to look at your property. It is these people – our movers, which maintain our spotless reputation.
Despite what you might think, relocations are a very resource-intensive business. We aim to preserve both your items and nature, by only using biodegradable packing. We employ veteran drivers to operate our state-of-the-art vans, used to traverse RM11 and RM12 with ease and speed.
How can you take advantage of our services?
In our age of technology, reaching us is not really worth mentioning as an issue, as we are constantly available either by phone and online. The reasons why you might prefer to call exactly us include:
Our full insurance
Our constant working times
Our affordable prices
I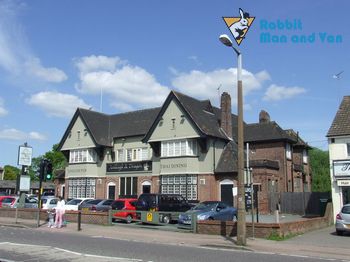 ndeed every single job you have us do is insured, and all of our work is available round the clock. Do not forget to ask for a price quote, as our rates are custom.
The London borough of Havering occupies the furthest northeastern reaches of Greater London. Within it lies the suburban town of Hornchurch, taking up what is the center of the borough. Horchurch's most significant expansion was during the 20th century when London expanded immensely after the war.