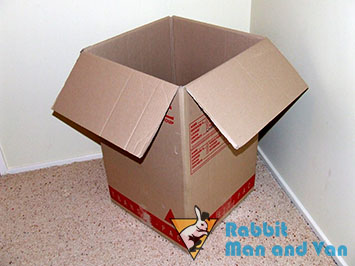 Moving is rarely fun but it can turn into a disaster if you have no moving experience or help and you still want to do it on your own. It is a wise idea to hire professional for the job for a number of reasons.
Here are top 6 reasons why sometimes it is better to hire movers for your removal.
Less stress and hassle
Removal is usually a hectic and stressful event. When you hire a professional moving company, they will take care of majority of moving tasks so you have fewer things to worry about. They will make sure everything goes as planned, they will strategically pack your belongings, load them and safely transport them at your new address. Their job is to ensure that, which will decrease the stress.
It is probably a cheaper option
DIY removal is not always the cheaper option, even though it seems obvious. You can overlook some moving factors and hidden costs, perhaps you won't make it on time and what about if something gets damaged due to improper handling or packing? At the end, hiring professionals will cost you less in comparison to moving on your own. Rabbit Man And Van offers affordable rates and excellent service. Save money by hiring their efficient staff for the job.
They are experienced in moving households
Let's face it, professional movers and packers will do a better job than you could thanks to their experience and knowledge. It is a better option to hire them than to pack or load your belongings on your own or with the help of your friends. This is of course if you can afford it and if it will fit your moving budget. They know what packing techniques to use for packing valuables, fragile items, large items, etc. And they know how to load items into a moving truck to ensure nothing gets damaged during transportation. Additionally, they are organized and they will carry out your removal efficiently and quickly. They will make sure your belongings arrive on time.
You will avoid injuries
Professional movers know how to lift heavy items and bulky items and to avoid personal injuries in the process. If you do not know how to handle and lift these items, hiring professional moving company is the right option for you. Your back won't get hurt and you will be glad to hire them when you see that some items hardy fit through the doors.
You will have insurance
Every moving company offers basic insurance of your belongings but if you want to cover valuable items, you will need to buy an additional insurance. Nevertheless, in case the movers damage something or lose an item, they will be accountable for that so having everything undamaged at your new address is their priority. Your friends or other helpers perhaps would care less if something unexpected happens to your items, or they just couldn't make up for it.
They have the right moving equipment
Without proper tools and equipment, you can forget about stress-free and timely relocation. They have moving dollies, ramps, vans, packing supplies and other equipment necessary for hassle-free removal. So why bother and risk injuries and damage when you can hire professionals to carry out removal in an efficient, affordable and hassle-free way.