Why should we take advantage of professional services? They are connected to paying money and dialing phone numbers and what not. But in the end it might turn out that we will benefit greatly from not spending time ourselves on a thing we have no clue about. We will point out here a few advantages of certain professional services. In the end the most important thing is you to preserve your time and make your schedule accordingly. Try to maximise your effectiveness at your work place and when with your family. Leave the manual labour to the pros and they will show you how much more convenient it is to have somebody else do the physical work. People offer:
Repairs
Plumbing
Repainting
Removals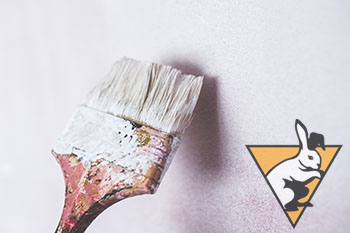 Home repairs and renovations look like a lot of fun initially but actually have a lot of secrets about them. And these secrets are rarely positive. You will need to pay attention to a lot of details and the chances are that you will perhaps miss a lot of them. This is why attempting to deal with home renovation yourself might not be a good idea. You will need to select the proper materials and tools. Not only that but you will require knowledge on how to put these supplies to good use. Working with a power drill or doing masonry can prove to be a tough challenge. In the end your project might not turn out to be successful and you will not be happy about the wasted money, time and efforts. This is why getting professional workers to help you is important. They will have all the equipment needed and will also know how to use it. You can stick around or simply go out and let them work.
Painting indoors or outdoors can also be tricky
The same goes for having people over to paint a wall or furniture. You can do it yourself but then you need to pick the right paint for the type of surface. Then you need brushes and cans of paint. The bad thing is that once you use them, God knows when will be the next time you need them again. Even if you go for it imagine all the work you need to do prior to actually painting. After you've bought all the plastic covers you will also need to tape them to furniture and walls in order to preserve everything from stains. Then you will need to be careful while paining not only to have good coverage but also not to make a mess. Let's not forget that you will have to block the entire house because of this project. Call the pros today.
Transportation and man and van services also fall into this category. Many times you might need a fridge or a table transported to a nearby place. You can't do it by your car. Get help from top class man and van companies and simply toss your piece in the back of their vehicle. Opt for cheap professional services and enjoy life.