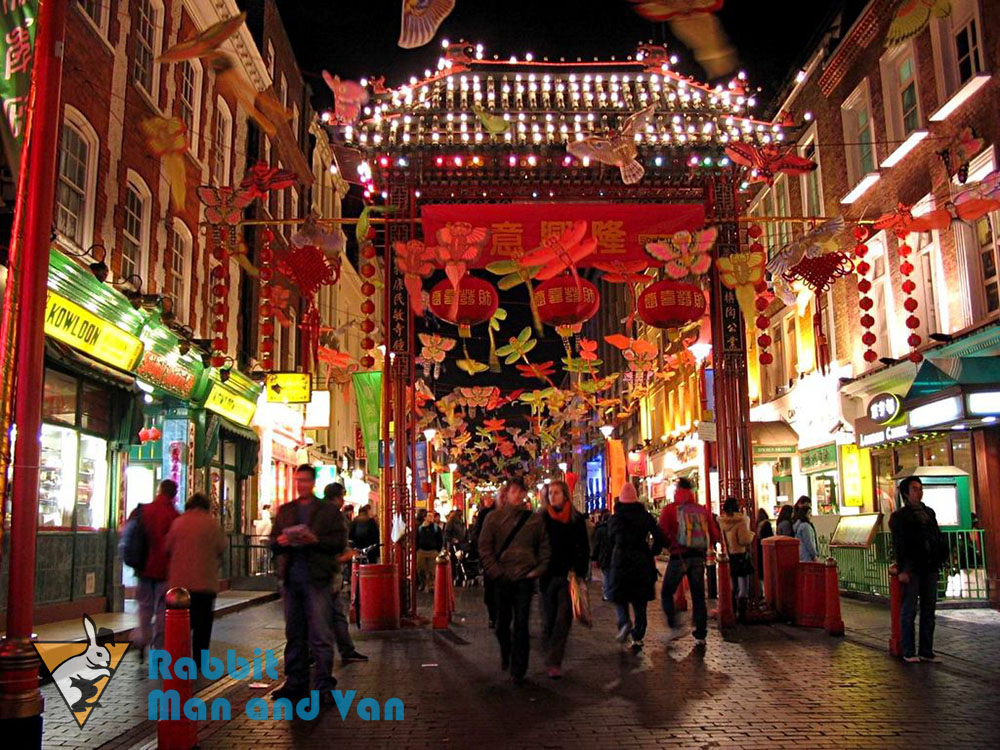 Many things come to mind when one thinks about London. The English capital is one of the most magnificent cities in the world, and also one where one can live comfortably. When talking about living in London however, most people would be more inclined to choose some quite suburb to move houses to like Chase Cross RM5, not some of the more central districts where life could be pretty busy and stressful. But Central London is definitely the most exciting part of the capital. The London Chinatown is actually the one place which is a true epitome of this fact. Let's see whether or not you already knew those facts that Rabbit Man and Van Chinatown's own team has gathered for you.
Great things you probably have never heard about Chinatown
Here are some captivating facts and figures for you:
Chinatown is traditionally the name given to the neighbourhood in a big city where the Chinese community is concentrated. In the case of London, Chinatown has designated different locations over the years – first in Limehouse in the East End of London, then in its current location in the City of Westminster.
The original Chinatown was notorious for its opium dens and slum housing. Most of it was destroyed during the Blitz.
Today, Chinatown is home to restaurants, shops and other Chinese-run businesses that make it really popular with tourists from all over the world.
The area is home to Gerrard Street and the notorious 43 Club – a jazz venue that threw outrageous parties during the 1920s and was frequented by the rich and famous of the day.
A basement in the same Gerrard Street the first ever rehearsal of Led Zeppelin took place in 1968.
As of today, the number of restaurants in Chinatown is 78, the number of pubs and bars is 12 and the number of shops is 53.
The first ever Penny Post Office was actually set up in Chinatown, before it became Chinatown. It happened on the aforementioned Gerrard Street in 1794.
The London Tube service Chinatown through Leicester Square (Northern and Piccadilly lines).
Chinatown is one of the best places to eat out in London. The average price for a meal in an Asian restaurant here is around ten pounds per person. If that is not value for money, we do not know what is.
The Chinese gates, street furniture and a pavilion were added in Chinatown in the 1980s when the overall present day character of the area was formed.
Gerrard Street and parts of Newport Place and Macclesfield Street are closed for vehicles.
In conclusion
Chinatown is indeed among the most interesting places in modern day London. Go check it out next time you have some free time in London, and you will not regret it. Chinatown makes for a great Saturday afternoon, or even Friday evening walk in the city. We from Rabbit Man and Van know what we are talking about.